Having met with the family to gain a deeper understanding of their transportation challenges, the focus or our team is on creating a solution that extends beyond the immediate vehicle that includes entering, interacting with, and departing from a vehicle. We accomplish this by focusing on the following key connections:
Designing an accessible tablet interface that communicates with various interaction points within the vehicle:
The most immediate connection has always been or the primary interface between the user and the mobility device. This has historically focused on seating, however, for future scenarios we view this including wearable technologies and various UX / UI solutions as an extension of the individual. As an inquisitive 12 year old, Leo has a strong interest in semi-autonomous vehicles and the desire to have greater independence, therefore he's eager to express his ideas and communicate with our team. During a typical day, though his family pays a considerable amount of attention to his needs, at times these needs can be overlooked. Therefore, by thinking of Leo, his seating location in the vehicle and the potential of enhanced tablet collectively, we feel we can greatly enhance the in-route experience for Leo and the entire family. If our design were to become an industry standard for all modes of transportation, Leo could use his tablet to access similar functionality while traveling on buses, trains, and possibly air travel. By establishing such a standard, all forms of public transportation would benefit from standardized interface icons along with designated modes of access to a universal interface. We recognize that everyone is unique and in some instances, solutions for one person may not be optimal for others. This is why our design will address a wide variety of accessibility options. Through our research, we've learned about alternative apps to the one currently used by Leo. In general, they focus on color, icons, and motor planning, giving the individuals with dexterity and visual impairments an efficient communication system to express themselves to the best of their ability.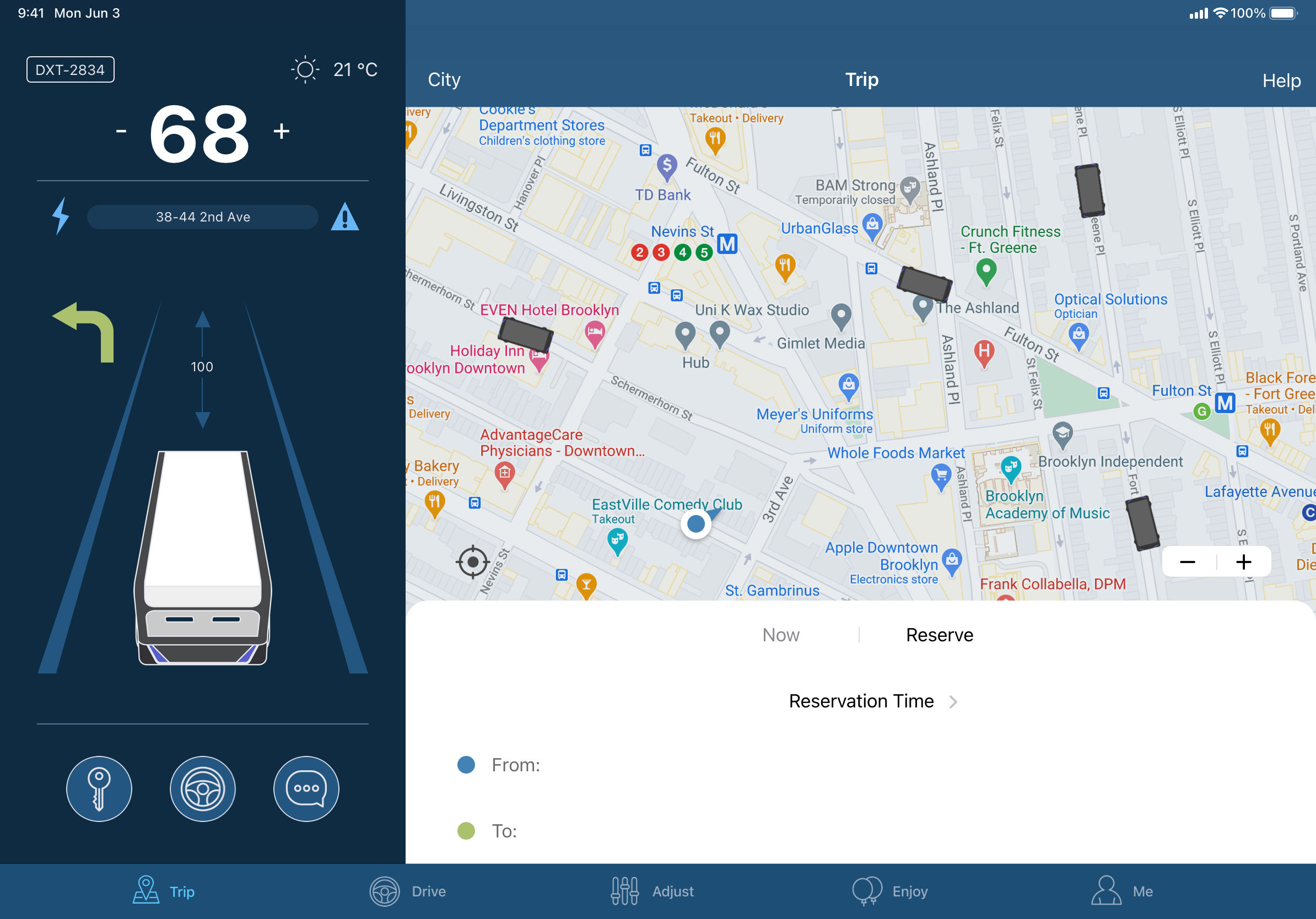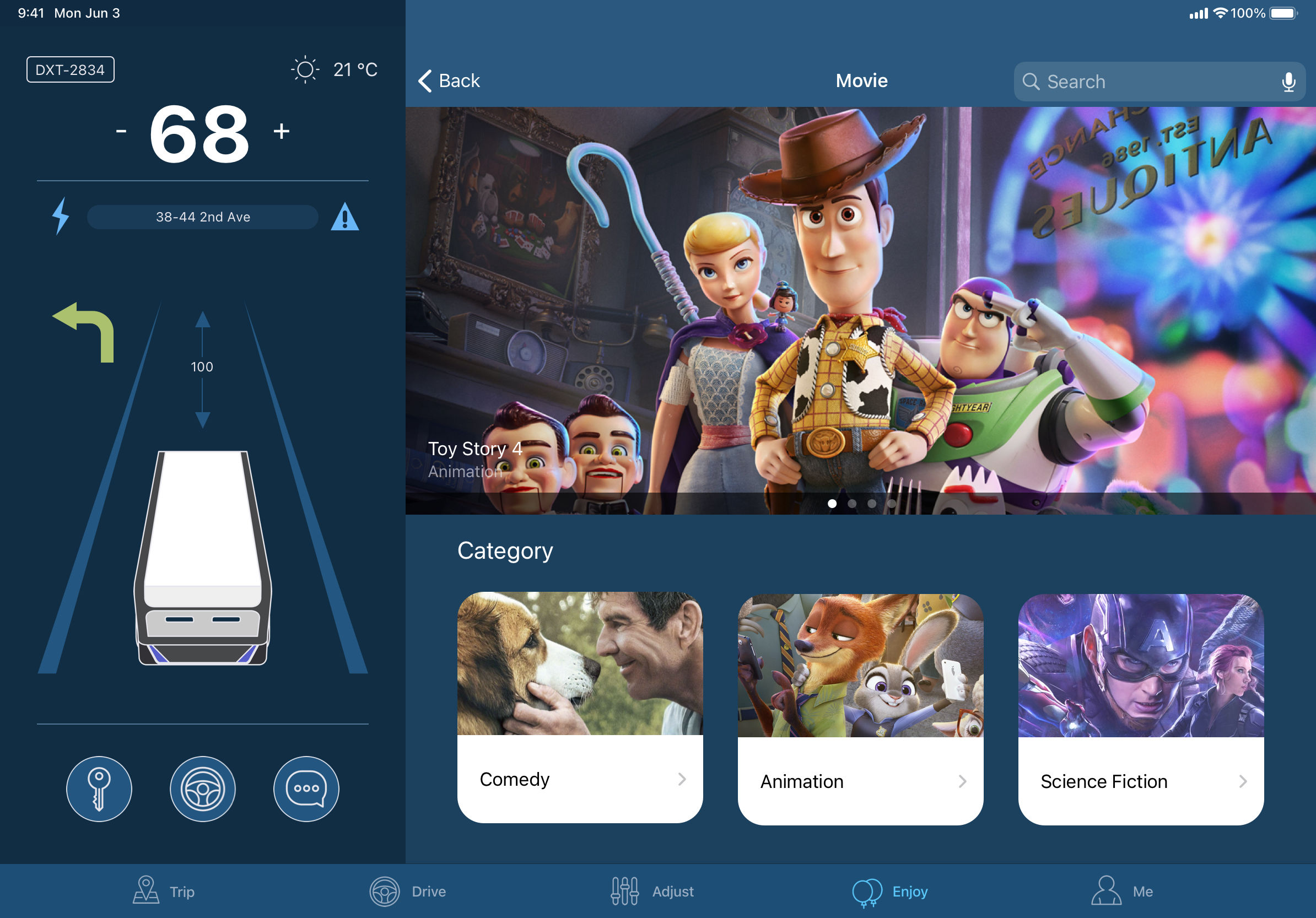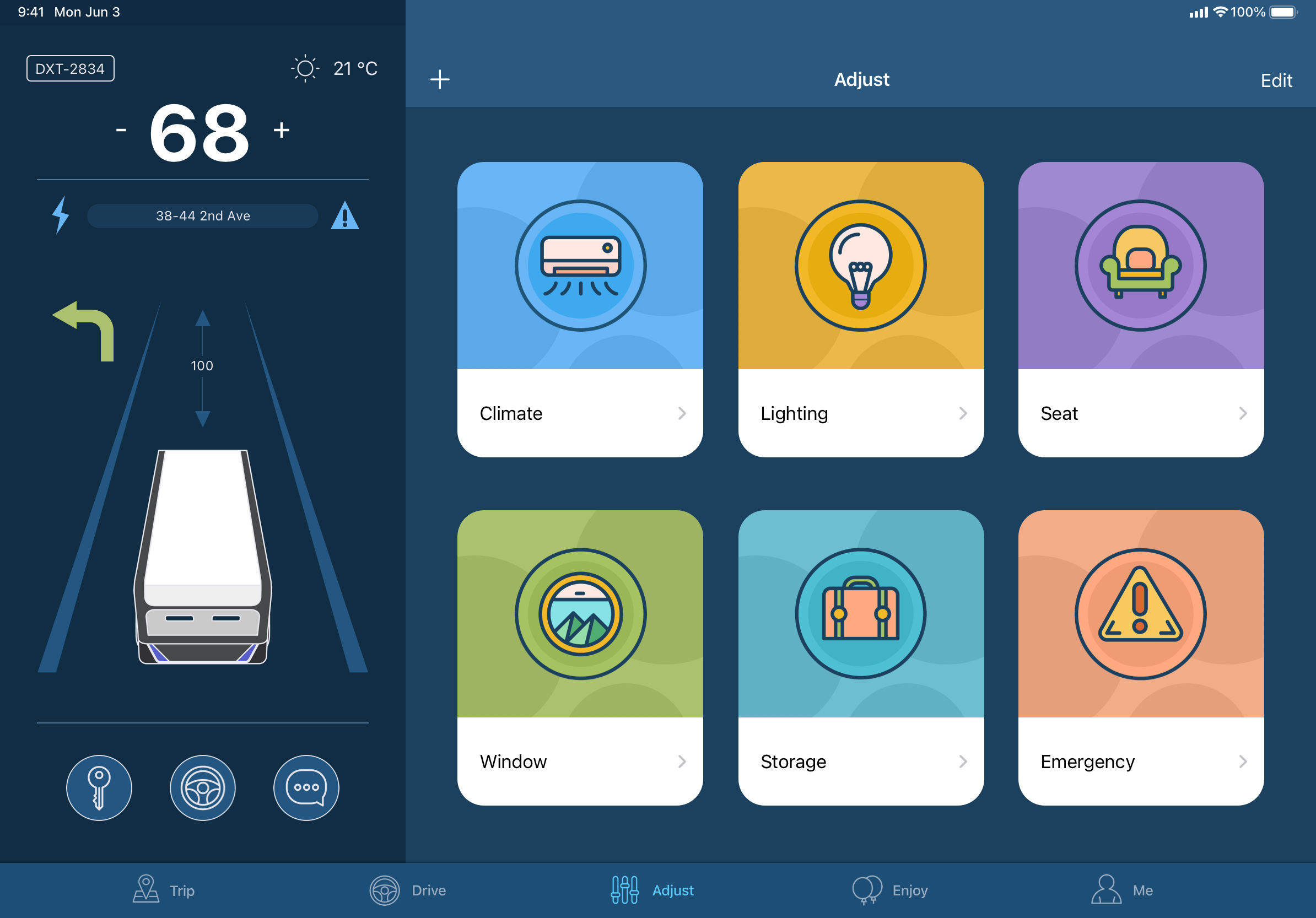 Designing an omnidirectional floor anchoring and seating system:
we view the portal through which Leo enters the vehicle and is then positioned for travel as being key to our design solution. This should accommodate a broad range of mobility devices and in doing so result in a new industry standard. We refer to this anchoring and positioning device as a Landing Pad, and the design challenge will be to successfully secure and position the widest range of wheelchairs possible. As a track based system, it will accommodate multiple wheelchair users at the same time.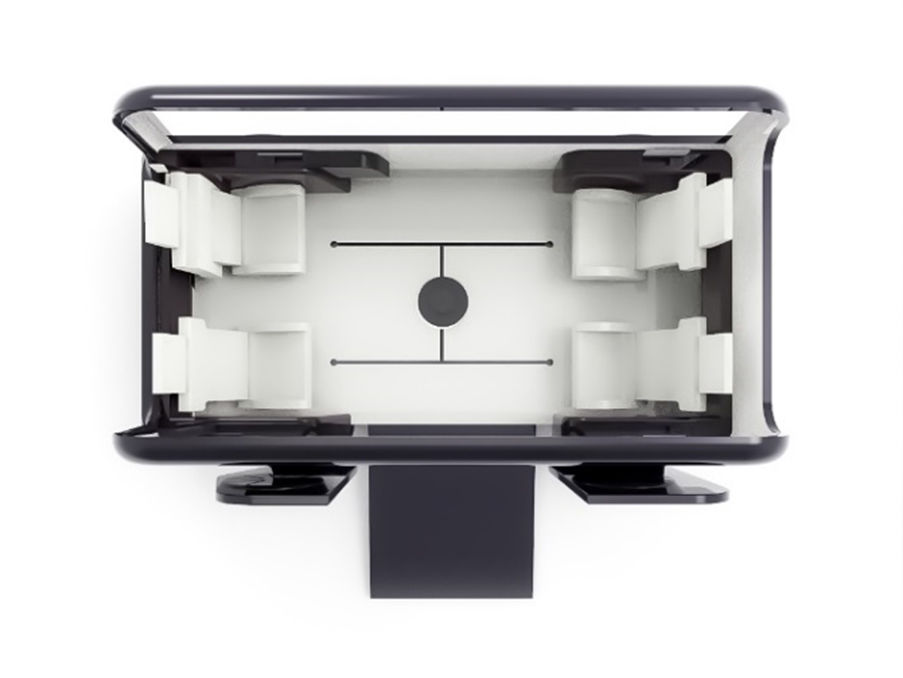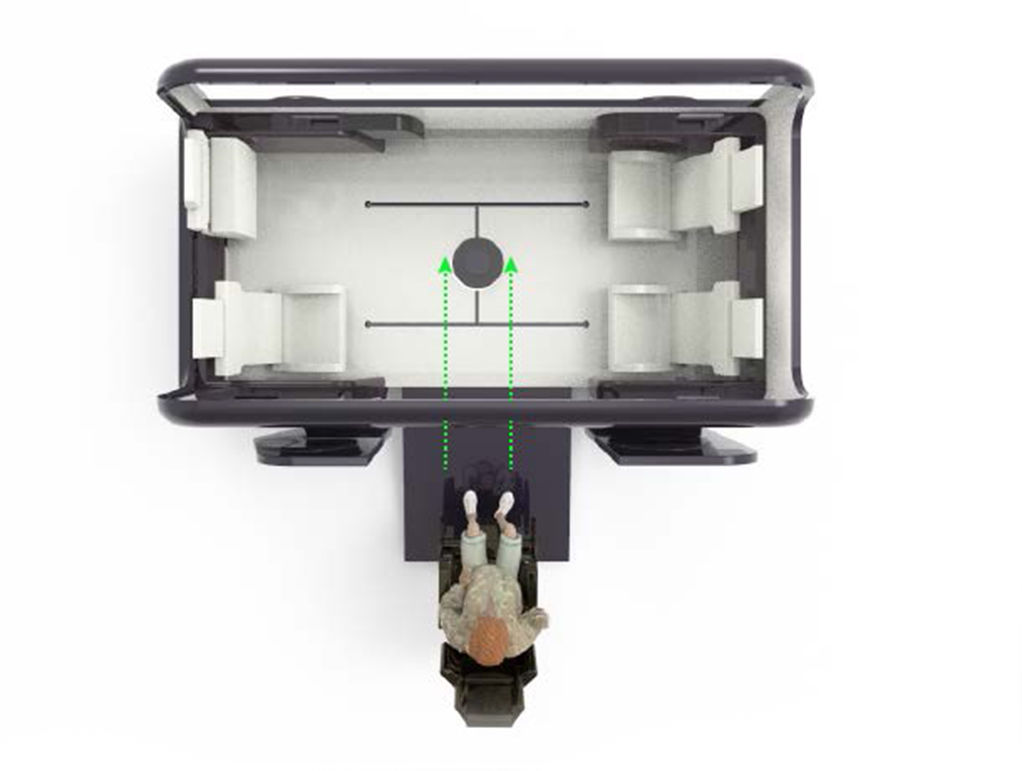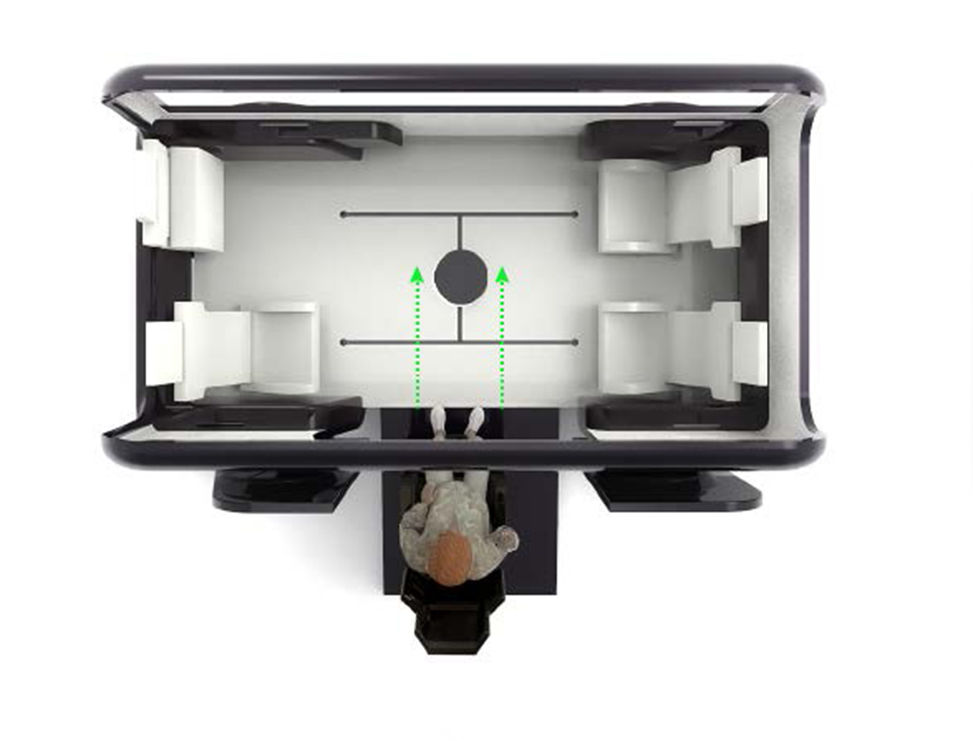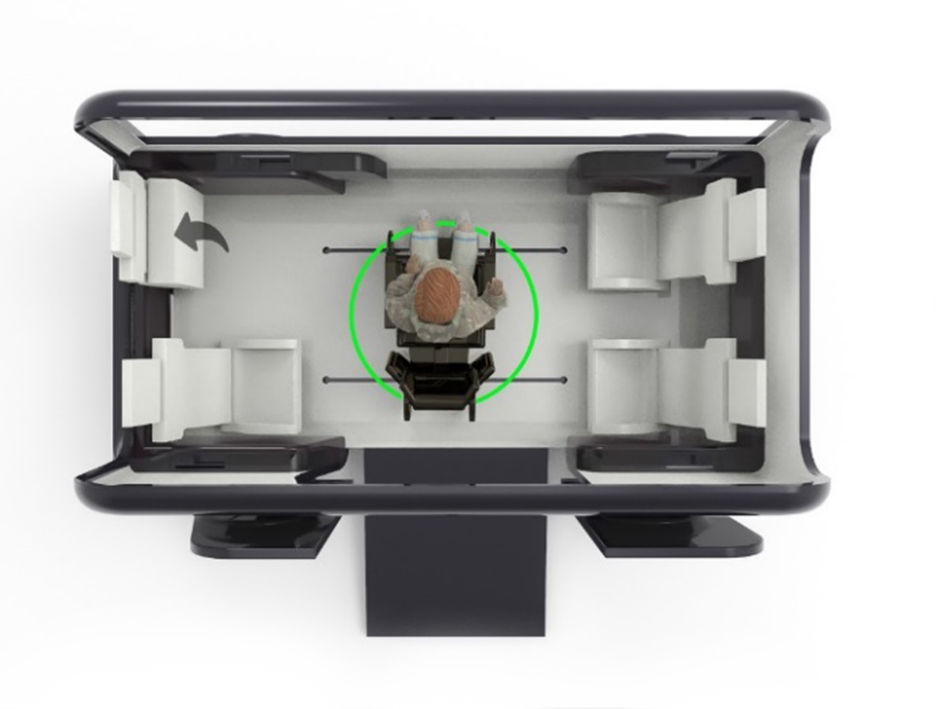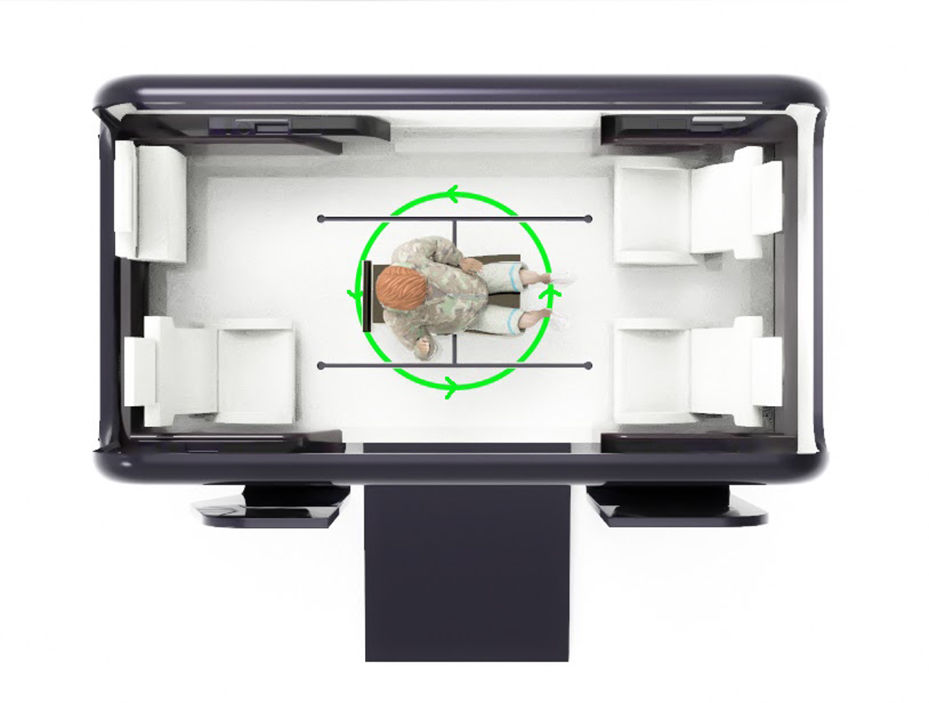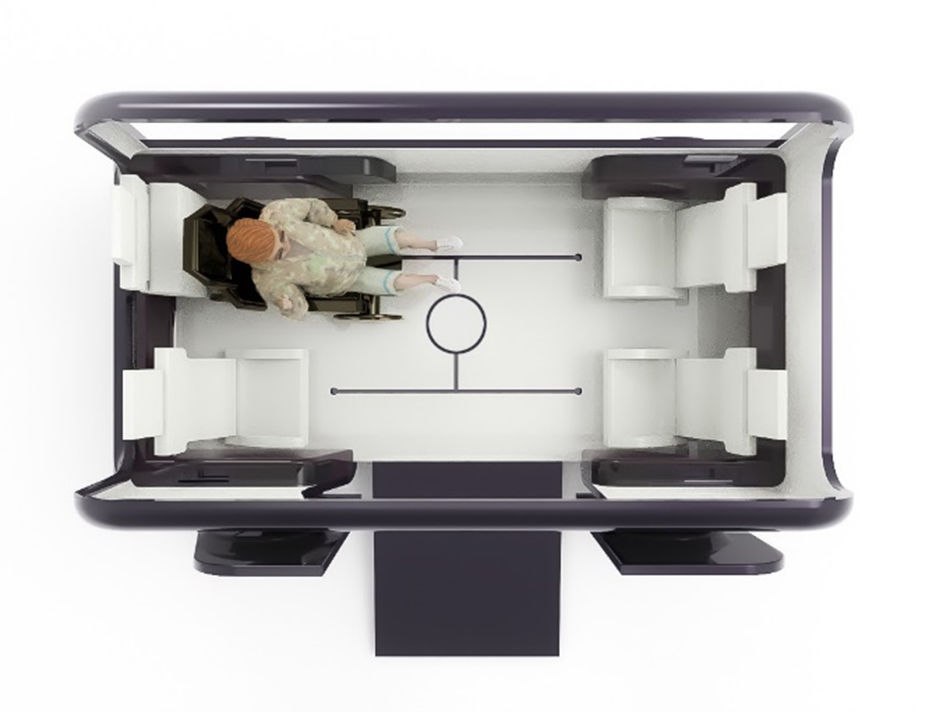 Designing an AR/VR interface that allows the vehicle to act as a mobile hub:
we are looking to form a stronger connection between Leo, his primary interface and the surrounding environment. This includes explorations into how the vehicle interi- 3 or can function as a mobile hub so that in-person and virtual communication are closely aligned. Therefore, in addition to current touch screen based interfaces, the use of onboard VR will be key to a new level of travel in autonomous vehicles allowing for handfree navigation, immersive experiences and enhanced interaction between passengers. The system will provide a set of inclusive interface solutions for a range of disabilities. It also allows Leo to experience 360 degree virtual meetings, VR games and movies. Since Leo is adept at using eye-tracking technology to control electronic devices, we decided to combine eye-tracking technology with gesture control to further enhance the user experience. While on route, we believe that our design can be proactive in avoiding traffic delays and re-routing around roadside emergencies. With existing vehicles, it is difficult to capture important information due to limitations in the network coupled with instrument panel display size. Therefore, the VR display will show important information directly in front of the user which can prevent various safety risks. As a virtual environment, it can also solve the problem of needing private space. For example, if you don't want to face the person in front of you, the VR experience offers endless possibilities.